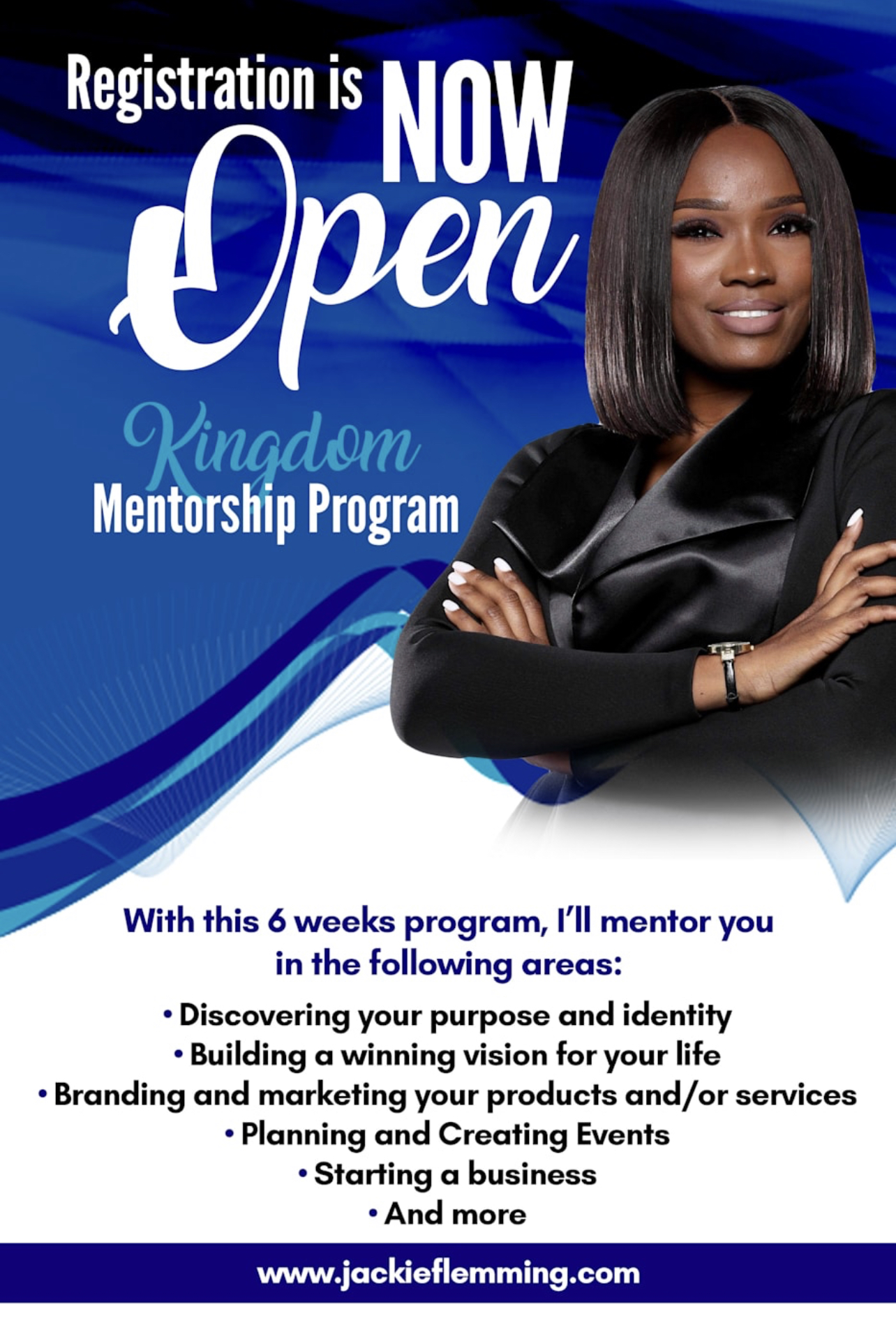 Kingdom Mentorship Program
Taught by Prophetess Jackie Flemming.
The Kingdom Mentorship six-weeks program will benefit those who understand the principle of investing in oneself, and I want to help you launch into your next, and SUSTAIN with KNOWLEDGE, WISDOM, and CONFIDENCE!
The mentorship is FILLED with COURSEWORK, HOURS of pre-recorded video sessions, PLUS 2 live sessions with my mentees! Join me! It's time to walk in power and be renewed from the inside out!


I am excited to share with you the launch of my brand-new mentorship program, "Kingdom Mentorship, "program a six -weeks mentorship intensive for women and men who are ready to address areas of improvement in their life, ministry, and business!
My six-week mentorship program will host curated courses that will cover spiritual development, personal development, and entrepreneurial development to empower and equip you in your life, your ministry, and in the marketplace for prospective mentees. This mentorship requires your commitment to grow in every area to experience proven results!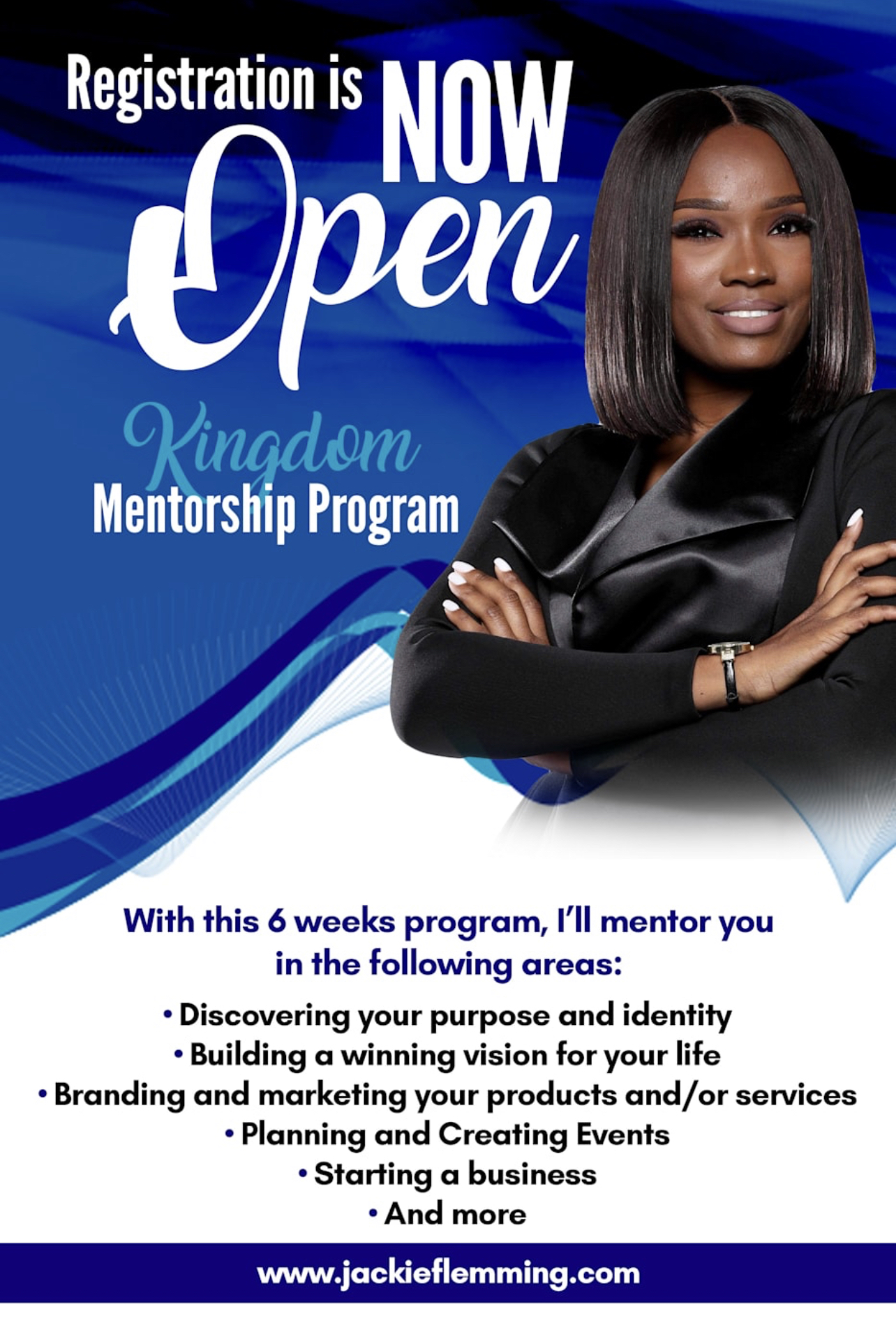 Featured Products
Check out these faith building products by Jackie Flemming.
Check your inbox to confirm your subscription