A Prophetic Training on How to Unleash Miracles in Your Life. Taught by Prophetess Jackie Flemming.
This masterclass is designed to release the fire in your belly and to boldly decree and declare the words of prayer to break strongholds, spiritual attacks, demonic influences over you, your family, those connected to you, and your purpose!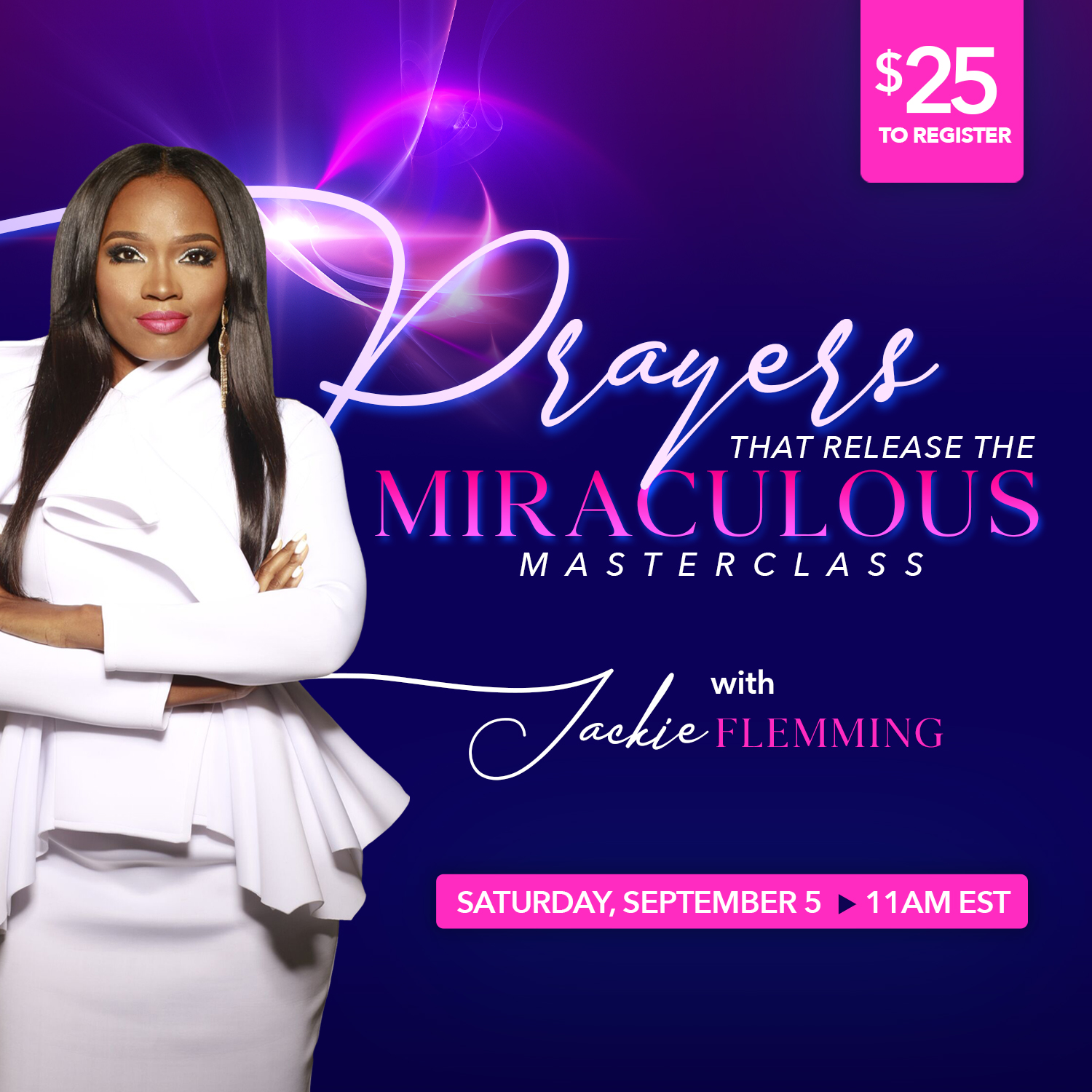 Unleash Miracles in Your Life!
This Masterclass will help you cultivate your relationship with God by uncovering what the word of God says. It will, also, help you identify your heart posture and propel your prayer language to the next dimension!